A list of favorites.

You have one, don't you? I know I do.

Readers have them, if only in their mind.

No, no – not which of your kids is your favorite.
Favorite authors, favorite genres, favorite series, favorite books. How can we pick just a few?

As an Amazon Associate, I earn from qualifying purchases. #ad
This post contains affiliate links. I may receive commissions for purchases made through links in this post. Full disclosure statement here. You do not pay any extra. Thank you for supporting us.

Here are the top 6 self-improvement motivational books I recommend for you.

These are encouraging, insightful, and inspire you to think differently than you're probably used to.

Ok, lady. Cut to the chase, I came for the list.

In no certain order, here's the list:
1 – This one I recommend the print book so you can highlight. It gets a little confusing reading it, as they quote people's stories and then you don't know when the story ends and the author/narrator is back talking to you, but the premise is great.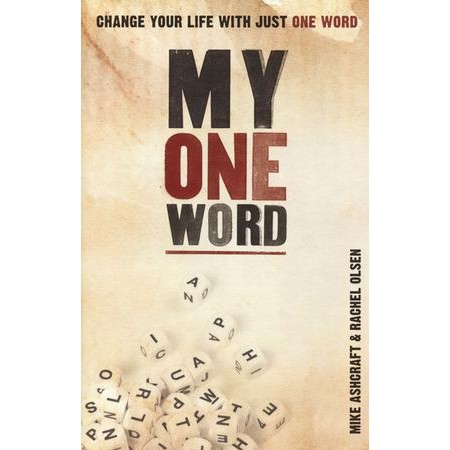 My One Word: Change Your Life with Just One Word
By Mike Ashcraft & Rachel Olsen / Zondervan

Instead of yearly resolutions, this engaging resource challenges you to choose one word that represents what you most hope God will change in you – and focus on it for an entire year. You'll find biblical encouragement and real-life stories from people who've discovered the powerful transformation this simple exercise offers. Includes end-of-chapter reflection questions.
2 – Get the unabridged Classic Edition, and you can get an audio version of this one. Get ready to take notes.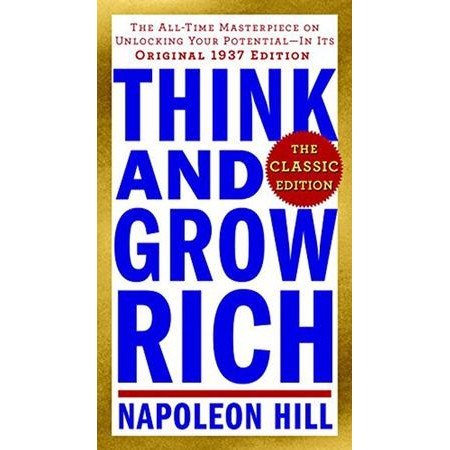 3 – This one started off a little out of the ordinary, and frankly, I almost didn't continue reading. "Honi? He's not in the Bible. What is this?" I thought. BUT- power through – it will be worth it. Honi is apparently part of Jewish storytelling tradition.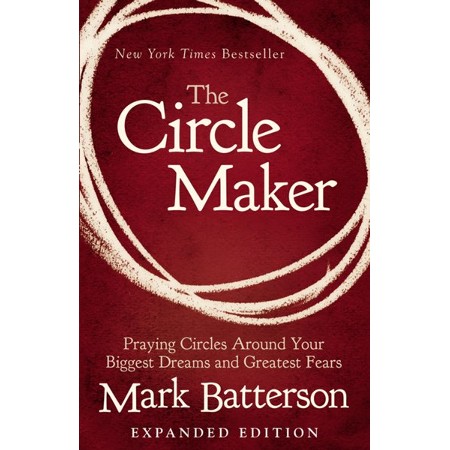 The Circle Maker
By Mark Batterson / Zondervan

Updated and revised! When his land was drought-stricken in ancient times, Honi ha-M'agel drew a circle in the sand, stepped inside it, and wouldn't budge until God answered his petition for rain. What impossible dream are you praying about? Sharing new insights and personal stories, Batterson's bestseller will help you achieve your desires through audacious prayer. 240 pages, softcover from Zondervan.
4 – Dan Miller is also my favorite podcaster (podcast has the same name as the book). He's a WEALTH of information and help, and his book is no different. Get ready to search within, take notes, and do some homework.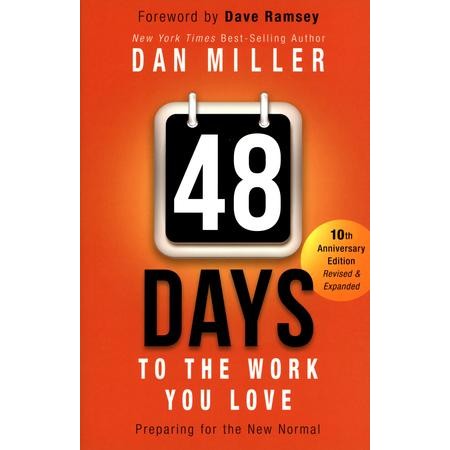 5 – Mel Robbins shares her story of being out of work and her dreams not coming true. How she discovered this rule and how using it transformed her life and future.
6 – Another classic that you can listen to on audio. You'll want to take notes and listen over and over again. I found nuggets I missed the first time.
---
No doubt this list will grow – you know how the online bookstores like to recommend things based on your purchases.

And especially if you drop a good one in the comments for us to check out – what's YOUR favorite motivational self-help book?
You just may see it added to the list in the future!

Top 6 Motivational Books You MUST Read